Accutrol Internet Ad Design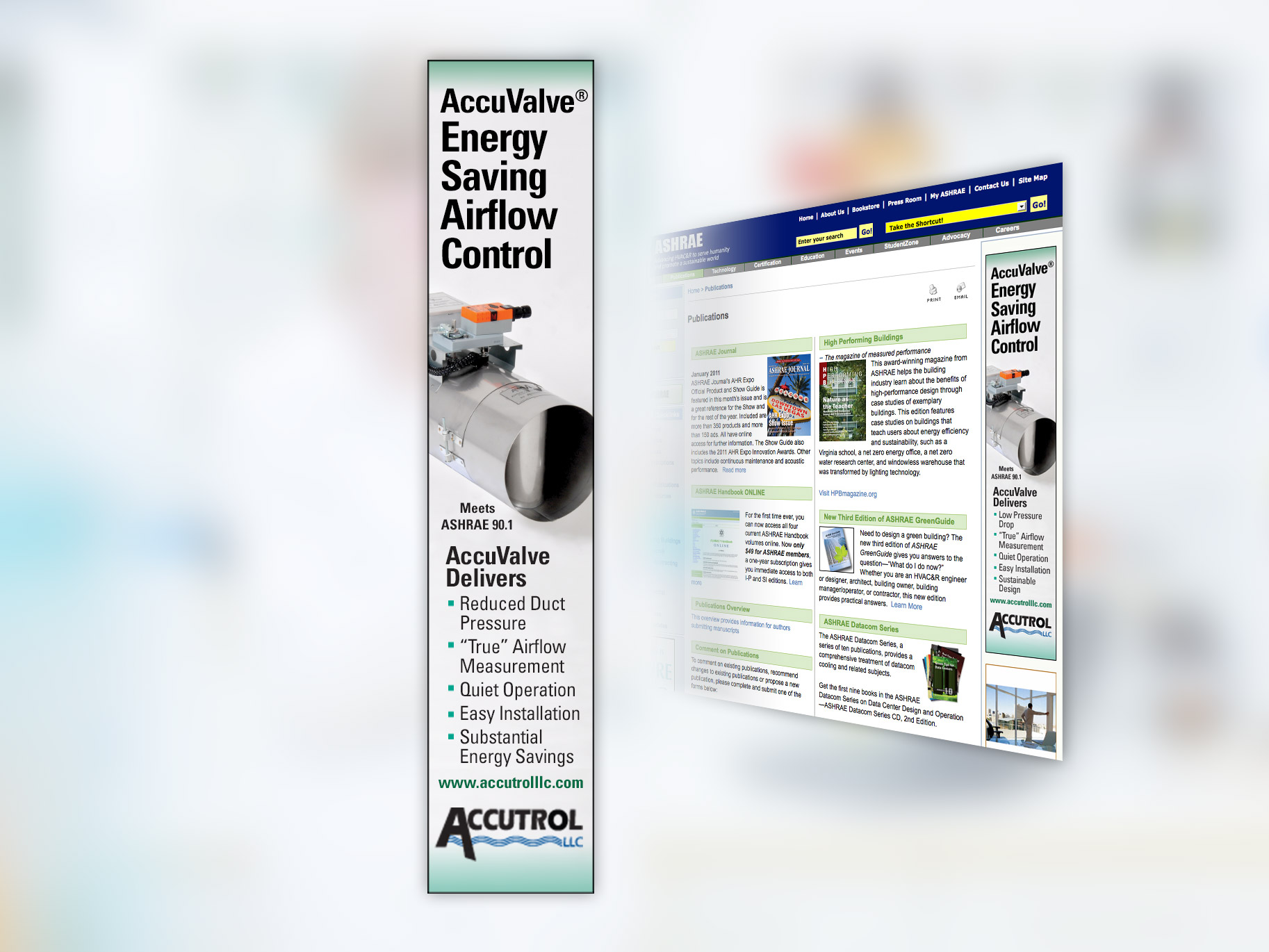 Project Description
This internet ad design was placed on the ASHRAE* site to support print advertising in the ASHRAE Journal. It highlighted Accutrol's flagship product, the AccuValve.
* ASHRAE, founded in 1894, is a global society advancing human well-being through sustainable technology for the built environment and one of the most important organizations in the HVAC industry.
Project Details
Client Accutrol, LLC
Skills Photoshop, Illustrator, Copywriting, Proofreading, Design
Like What You See?
Give us a shout to learn more.