Cutter Industries Website Design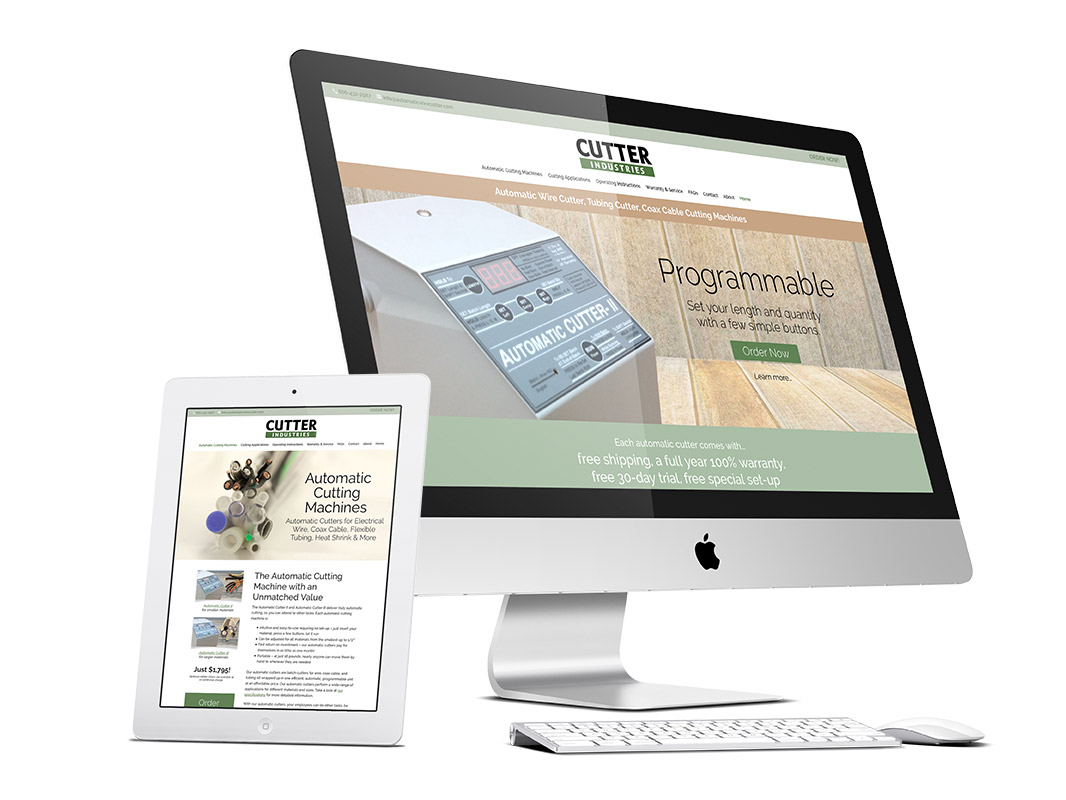 Project Description
This customer came to us with an outdated website. It was doing fairly well in search engine rankings for certain keywords, but needed to rank better for additional keywords. In addition, the new Cutter Industries website design needed to convey a stronger identity to customers and had to be mobile friendly. We created this fully responsive website to meet those goals. Within a week after launch, we saw that not only did we maintain their search engine positioning, but our new pages quickly outranked the old ones.
Project Details
Client Cutter Industries
Website AutomaticWireCutter.com
Skills Design, Copywriting, Copy Editing, Research, Photo Retouching, Photo Compositing, Color Correction, Video Editing, Custom CSS, Marketing
Like What You See?
Give us a shout to learn more.