Employee Health Plan Communications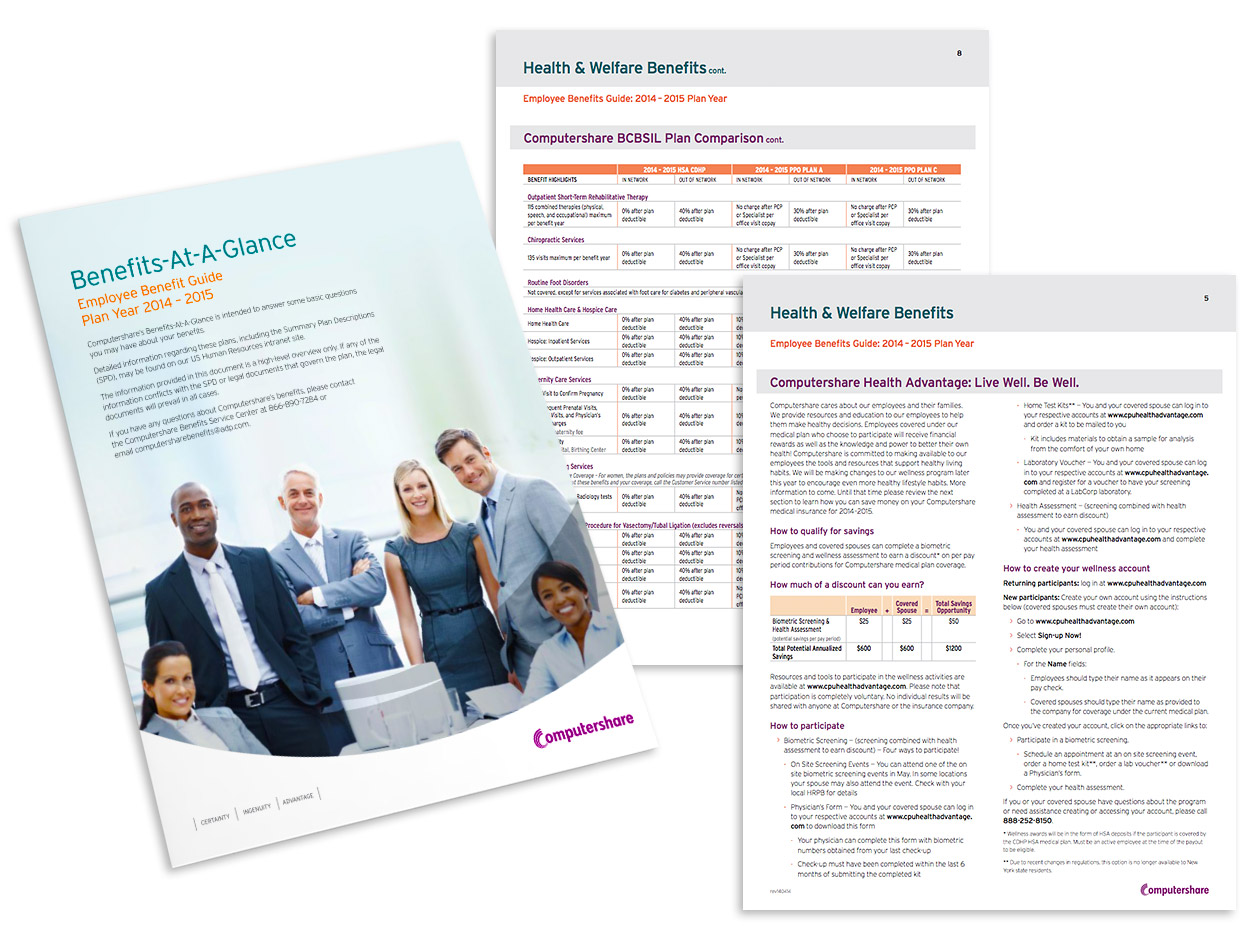 Project Description
This year saw a complete redesign of the health plan communications materials for Computershare, an internal employee communications package. The project consisted of a 29-page primary overview plus four additional lesser-page documents for FSA, COBRA, New Hires, and Wellness. A Spanish translation was also included in previous versions.
Project Details
Client Computershare
Skills InDesign, Photoshop, Illustrator, Proofreading, Copywriting, Typography, Copyfitting, Grammar, Design, Math, Research
Like What You See?
Give us a shout to learn more.