Importer Inventory, Pricing, Proposals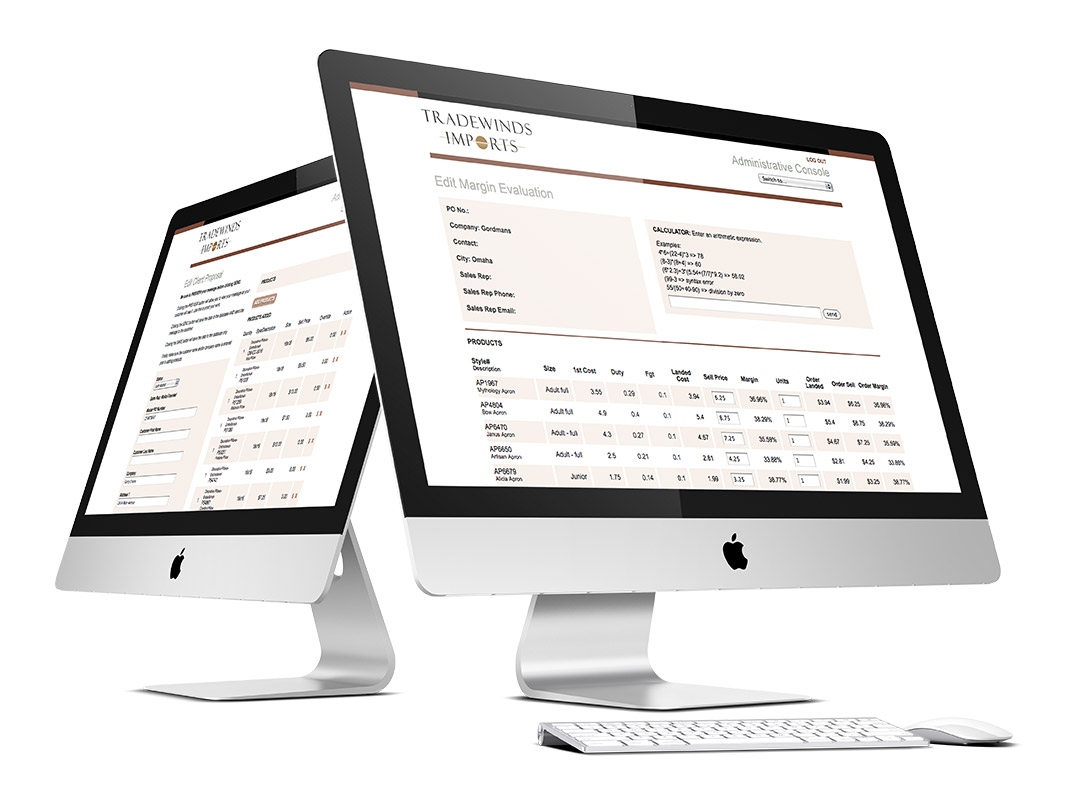 Project Description
Selling to stores throughout North America, Tradewinds is constantly required to create special pricing packages for thousands of products across hundreds of customers. This content management system also doubled as an inventory, pricing, proposals, margins, and overrides application that allowed the company to automate their proposal requests. It worked in conjunction with the front end of the web site, which permitted customers to add products to a custom shopping cart system and send an RFP.
Project Details
Client Tradewinds Imports Inc.
Skills Photoshop, Illustrator, Proofreading, Copywriting, Design, HTML, CSS, JavaScipt, AJAX, JQuery, PHP, MySQL
Like What You See?
Give us a shout to learn more.