Insurance Services Flyers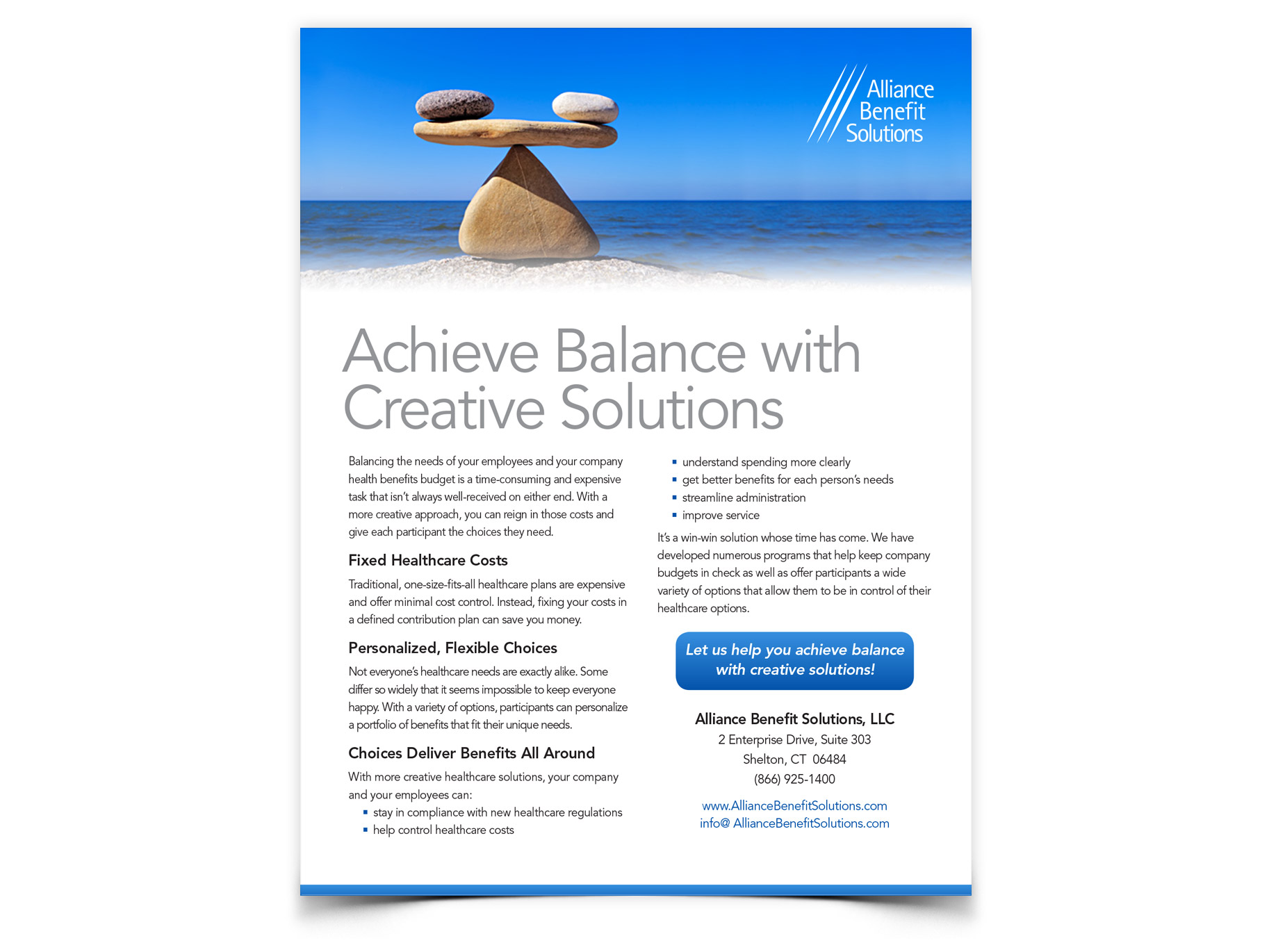 Project Description
Alliance Benefit Solutions offers many services and insurance program to its clients. Communicating its expertise was done more clearly with a series of flyers that supported their web site and their sales efforts. Maintaining a consistent, balanced, visual identity throughout all the pieces was important in order for the flyers to work together as well as separately.
Project Details
Client Alliance Benefit Solutions, LLC
Skills InDesign, Photoshop, Illustrator, Copywriting, Proofreading, Design, Typography, Copyfitting, Grammar, Photo Research and Acquisition
Like What You See?
Give us a shout to learn more.