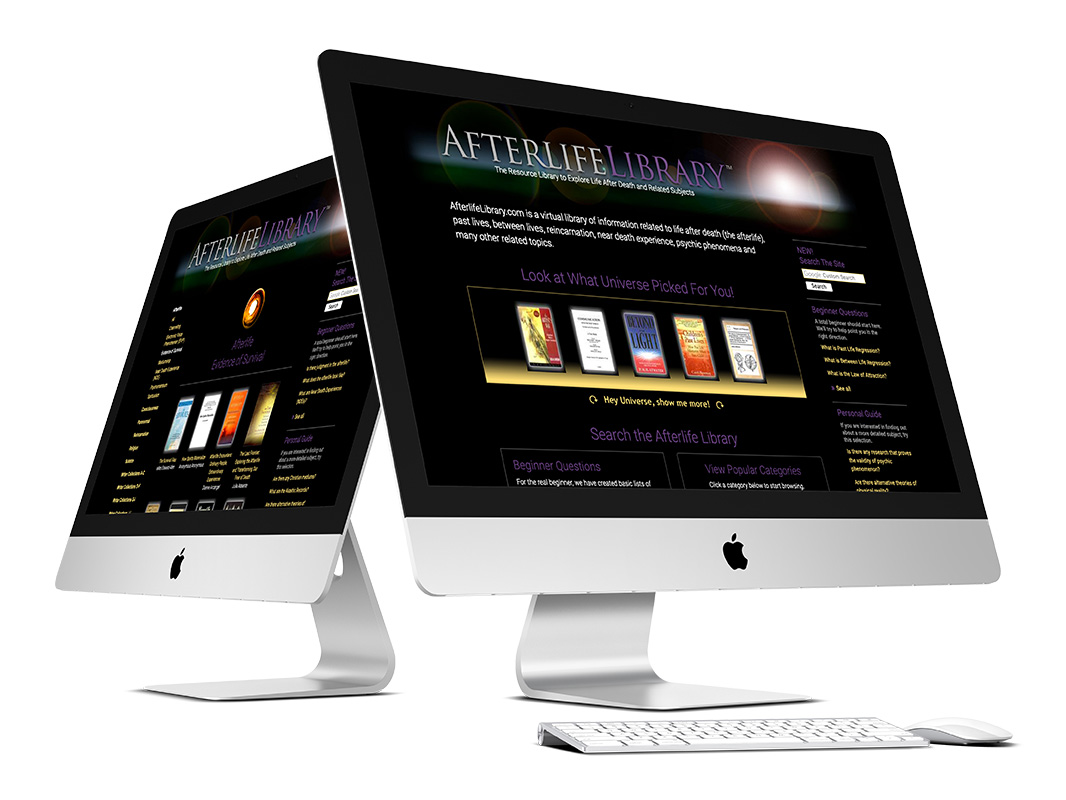 Project Description
The Afterlife Library is a repository of books and other reference material on life after death, paranormal, consciousness, near death experiences, reincarnation, etc. Questions are presented to the visitor with answers and suggested reading. The database currently holds over 2,000 books and papers on these subjects with more being added regularly. We created the library website design using custom code and maintain all aspects of it from a custom content management system.
Project Details
Client Quixotic Vision, LLC
Skills InDesign, Photoshop, Illustrator, Proofreading, Copywriting, Design, Typography, Grammar, Research (Photo and Reference)
Like What You See?
Give us a shout to learn more.