Magickal Store Internet Ads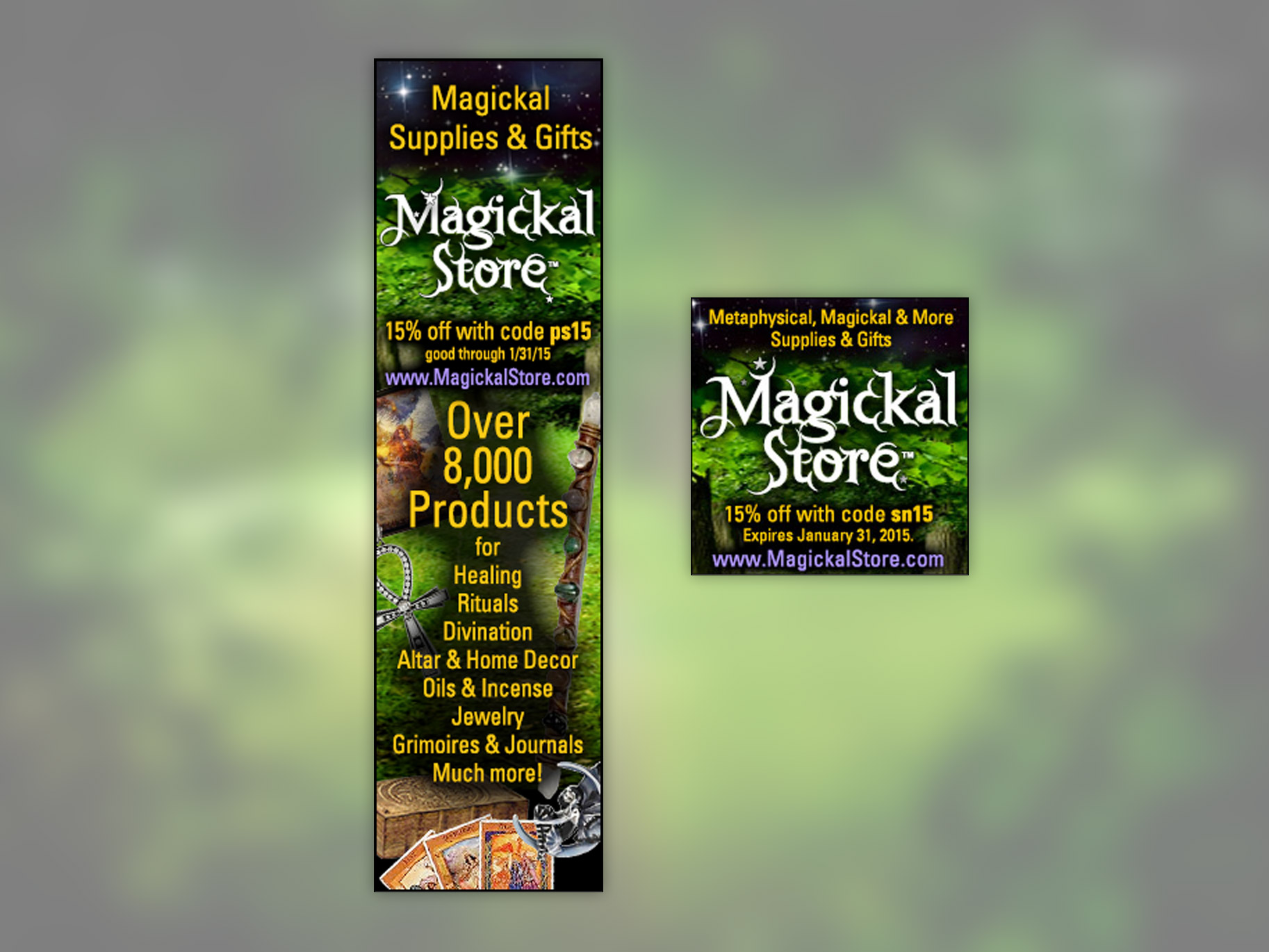 Project Description
These two store internet ads were used at different times on targeted sites to promote and drive traffic to MagickalStore.com an eCommerce web site with over 8,000 products.
Project Details
Client Quixotic Vision, LLC
Skills Photoshop, Illustrator, Copywriting, Proofreading, Design, Media Planning and Ad Placement
Like What You See?
Give us a shout to learn more.