Metaphysical eCommerce Website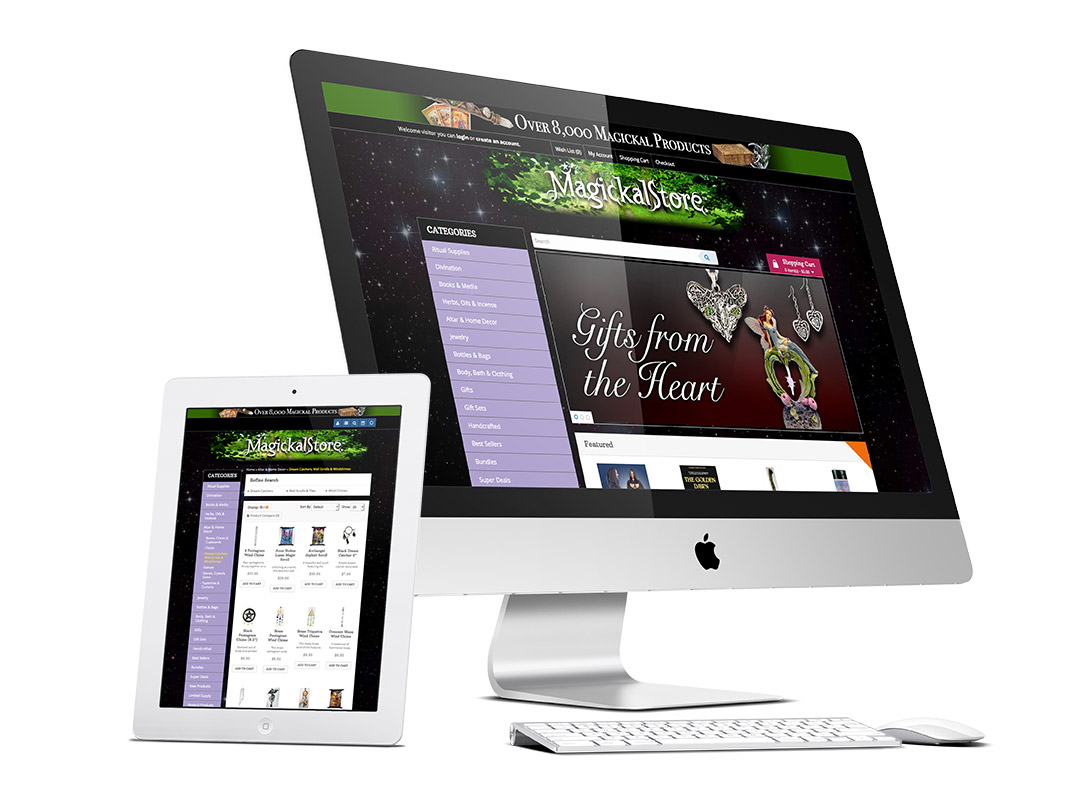 Project Description
We built this eCommerce website on the OpenCart platform. Using a responsive theme, we customized many of the components and created all the design elements.
The 8,000+ products were updated daily via an automated inventory system that we customized and integrated. Customers had a full account and history system and are able to take advantage of various payment options.
Several plugins were also used to handle updates more easily and allow batch updating of products.
Project Details
Client Quixotic Vision, LLC
Website No longer active
Skills Design, Copywriting, Inventory Management, OpenCart, Custom HTML, CSS, JavaScript, PHP, MySQL
Like What You See?
Give us a shout to learn more.