Pocket Folder with Insert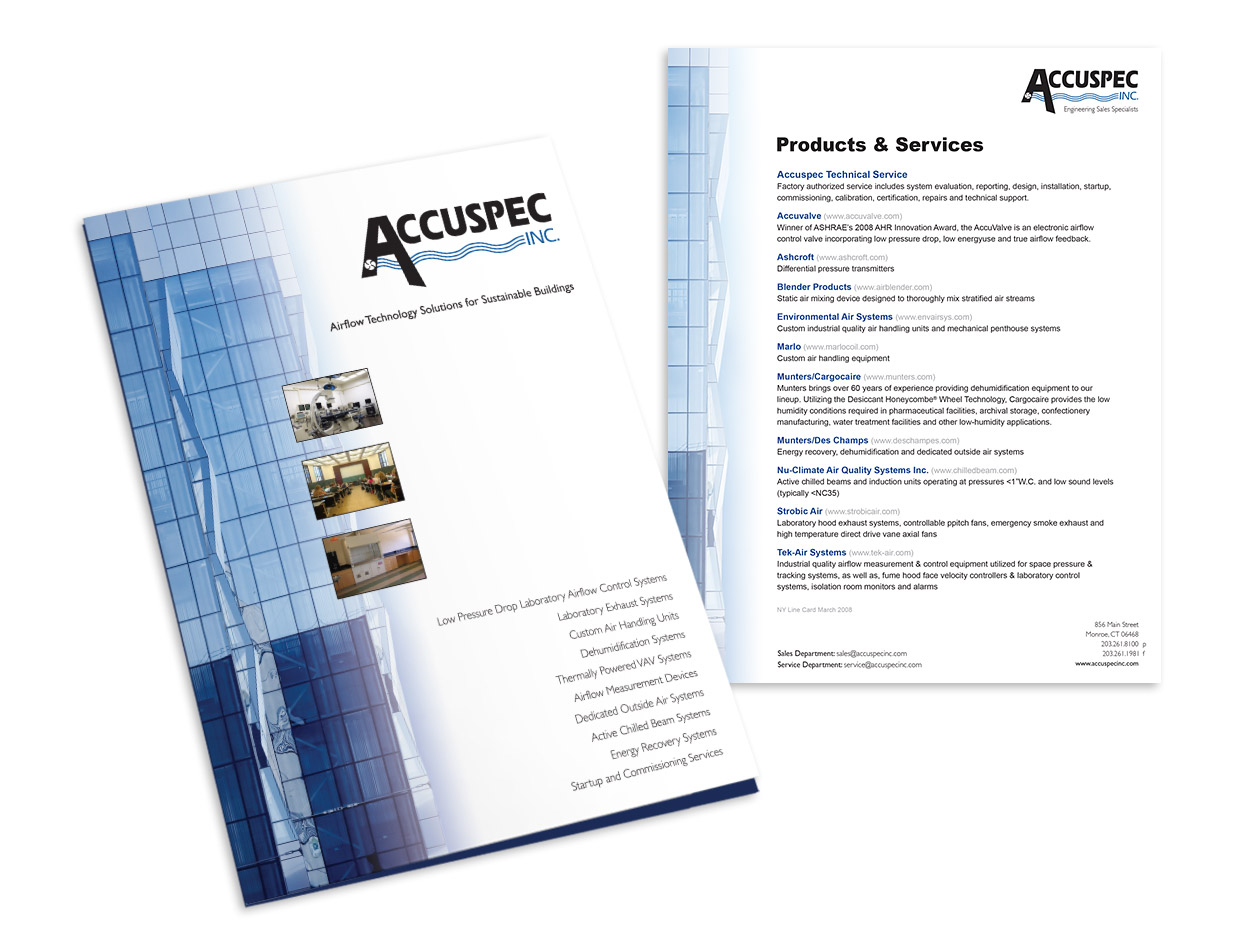 Project Description
As a base for customer proposals, we designed a die-cut, double-pocket sales folder with insert. The original insert was speced so that the company could make updates on the fly as needed.
Project Details
Client Accuspec Inc.
Skills InDesign, Photoshop, Illustrator, Proofreading, Design, Photo Research & Acquisition
Like What You See?
Give us a shout to learn more.