Press Release – Client Announcement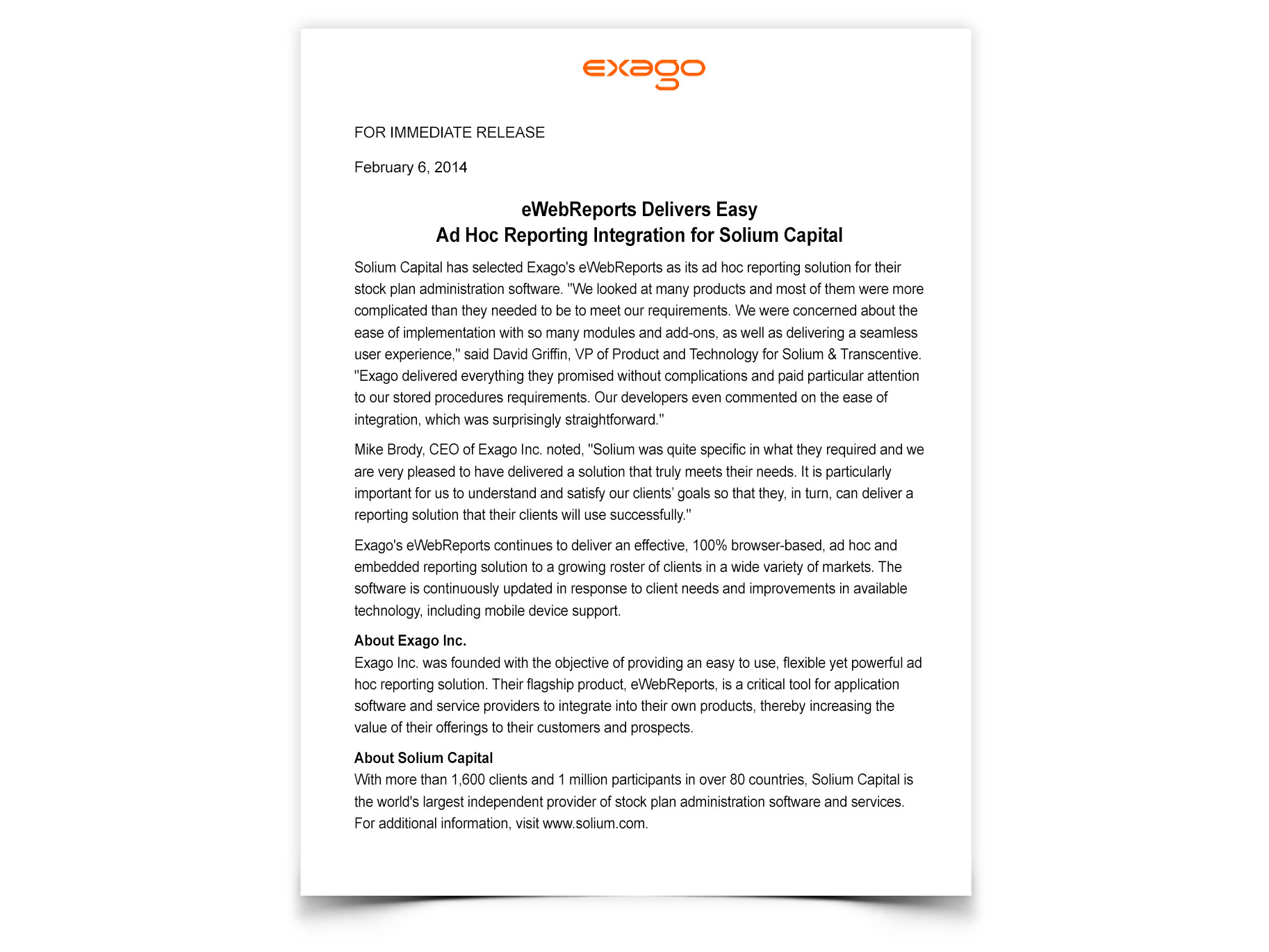 Project Description
Since 2006, we have helped Exago, Inc. communicate it's message to clients as well as the press. This sample of our writing skills is one of many that we created for Exago, often interviewing their clients for quotes to include. These releases were primarily displayed on the company's web site.
Project Details
Client Exago, Inc.
Skills Copywriting, Proofreading, Grammar, Research, Interviewing
Like What You See?
Give us a shout to learn more.