Sales Brochure & Leave Behind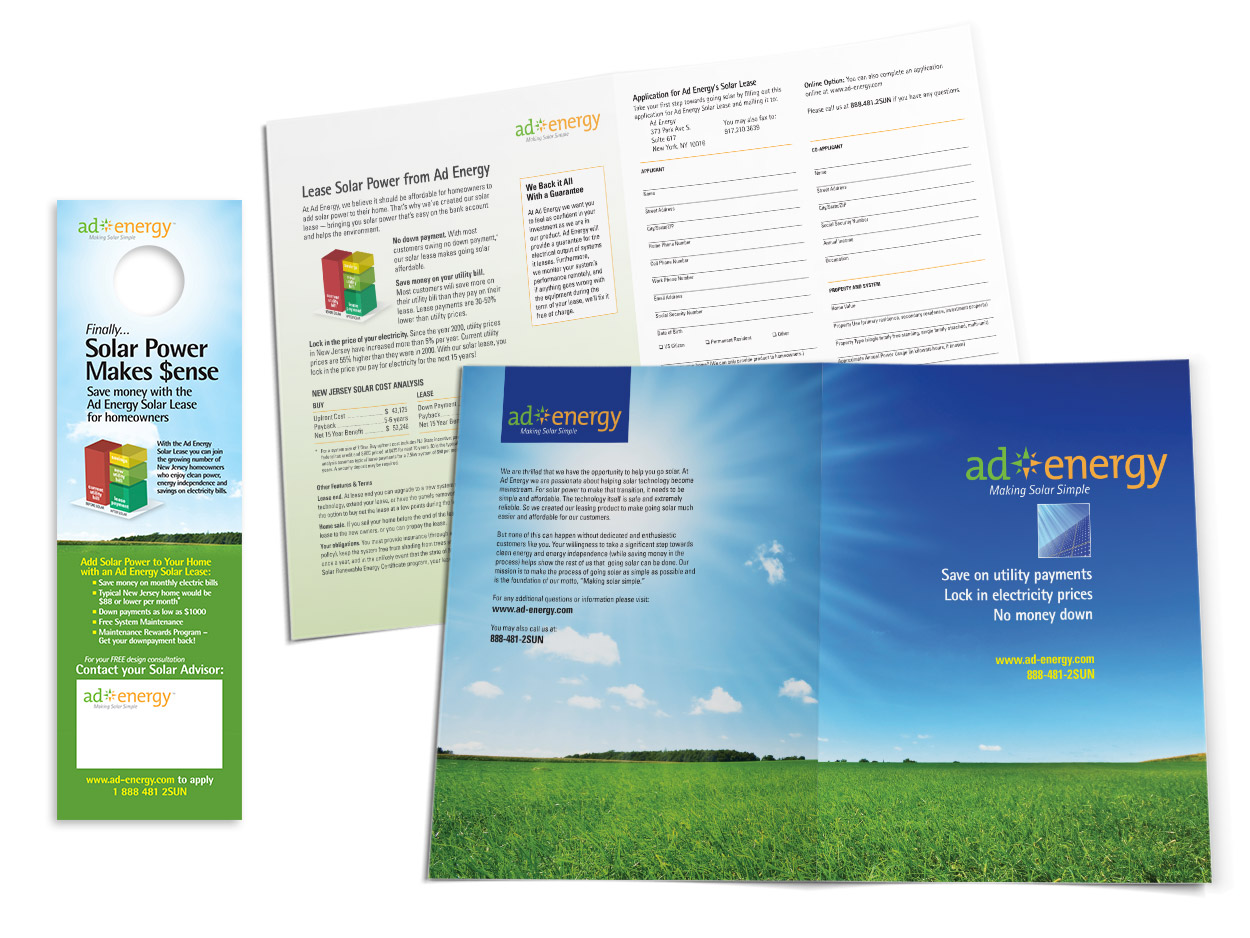 Project Description
A sales brochure and credit application in one, this brochure was used to streamline the closing process and save on paper. It was printed in full color with both matte and gloss varnish. The door hanger was used as a leave behind when the homeowner was not available.
Project Details
Client Ad Energy, LLC
Skills InDesign, Photoshop, Illustrator, Copywriting, Proofreading, Design, Typography, Copyfitting, Grammar, Photo Research and Acquisition
Like What You See?
Give us a shout to learn more.