Sports Facility Logo Identity Guide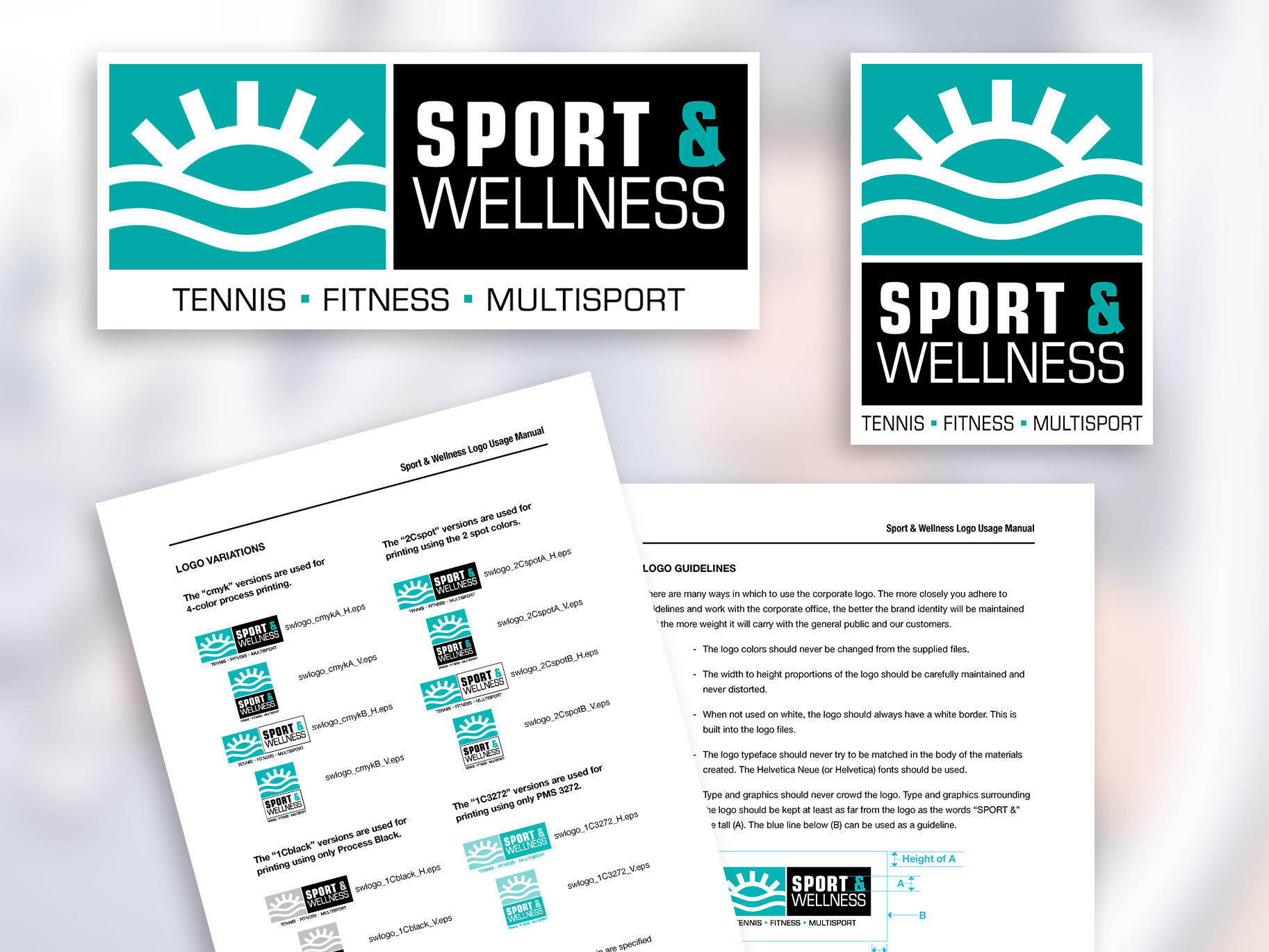 Project Description
One of the reasons Sport & Wellness came to us was to improve their logo and identity. We took their existing logo and updated it by first strengthening the typography. We then created specific variations and an identity guide that maintains the integrity of the logo in a wide variety of uses. Their final logo identity guide helped them apply their new logo to a wide variety of communications materials.
Project Details
Client Sport & Wellness
Skills Quark, Photoshop, Illustrator, Copywriting, Proofreading, Design, Typography, Grammar, Math
Like What You See?
Give us a shout to learn more.