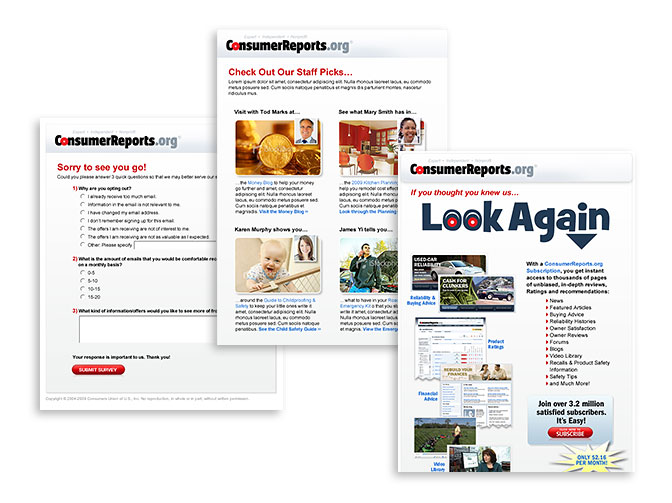 Project Description
Following strict corporate identity guidelines, we created a series of eMailing that were sent to subscribers at various times. With creative direction from the client, we used our extensive knowledge of their identity guidelines to create functional as well as eye-catching eMails to help keep subscribers or to understand their needs.
Project Details
Client Consumers Union (now ConsumerReports.com)
Skills Design, Copywriting
Like What You See?
Give us a shout to learn more.