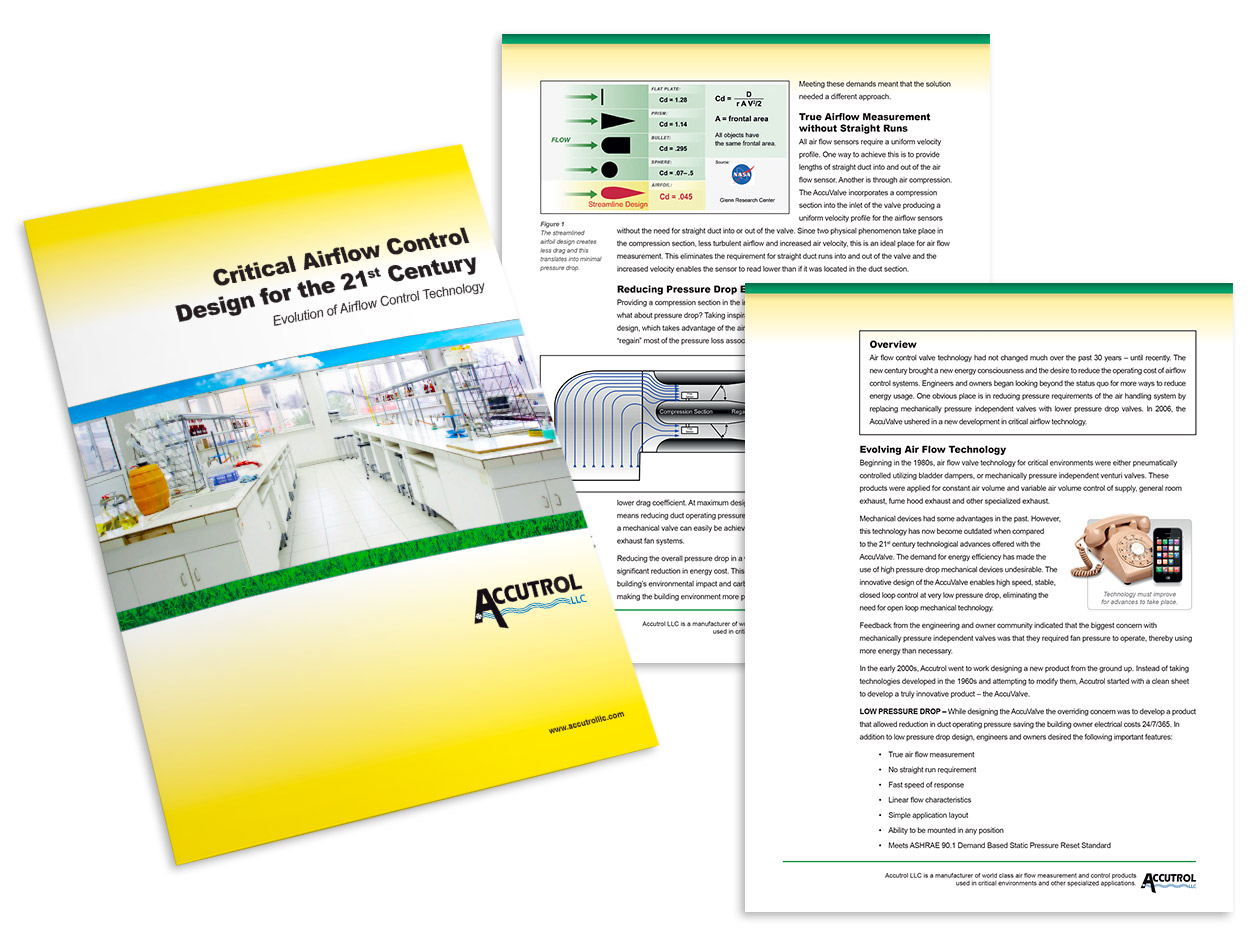 Project Description
This technical white paper accompanied an ad in the ASHRAE Journal. It was created to give potential customers an overview of the evolution of air flow control design. It highlights the important differences in the design of the AccuValve air flow control valve that is made exclusively by Accutrol. We designed and edited the white paper as well as created the ad that spotlighted it.
Project Details
Client Accutrol, LLC
Skills InDesign, Photoshop, Illustrator, Proofreading, Copywriting, Typography, Copyfitting, Grammar, Design, Project Management, Photo Research & Acquisition
Like What You See?
Give us a shout to learn more.