Custom Travel Itinerary Website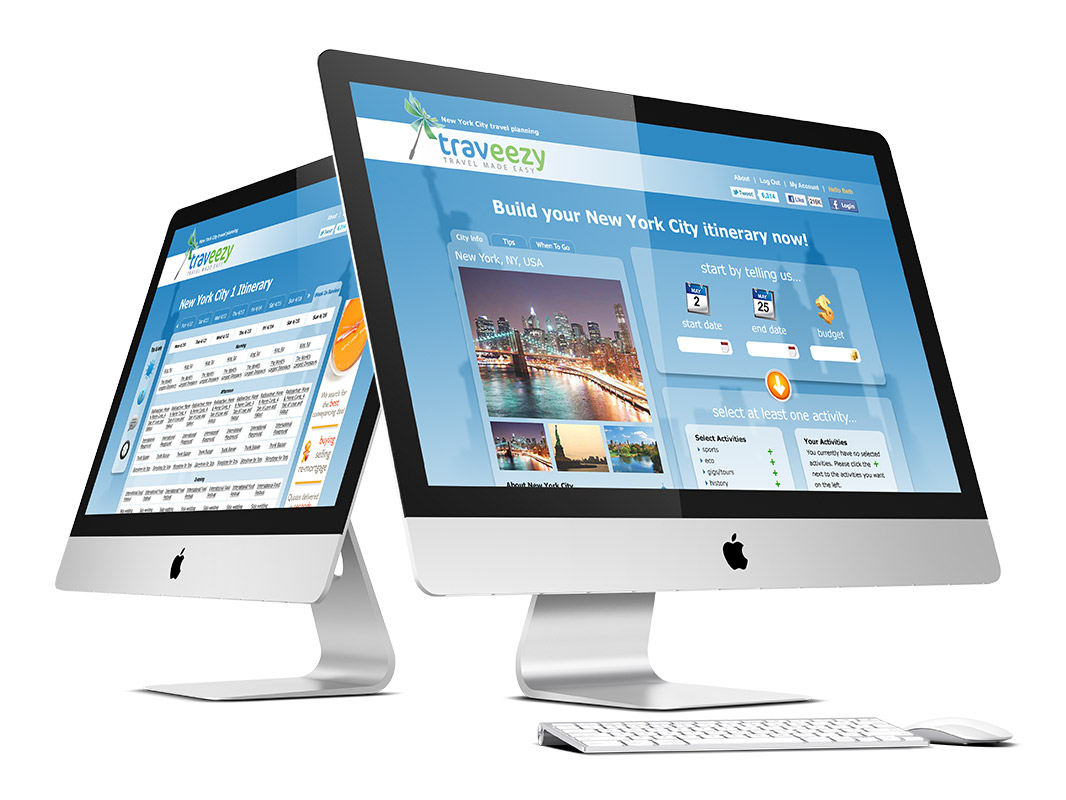 Project Description
Traveezy.com automates the way in which a travel itinerary for New York City can be created. Users simply put in the dates they are going to be in town, select their interests and the system builds an itinerary.
Sound too good to be true? Not really. It took a lot of work and some ingenuity, but we built it from the ground up. With a little design direction from the client and their functional objectives, we were off and running.
This travel itinerary website is the first of its kind in the industry and features an intuitive 'drag-n-drop' interface. Prefer to move some of your itinerary items around after it has been created? No problem! The system even prevents movement to a time slot that is not available for an event.
Project Details
Client Traveezy.com
Website Off line
Skills Design, Custom HTML, CSS, JavaScript, JQuery, Ajax, PHP, MySQL
Like What You See?
Give us a shout to learn more.